live camera, animals live, campine chicken, chicken live, live cam, animals live cam, animal live camera, pigeon live cam, birds live camera, birds live cam, zoo live cam, rabbit live cam, rabbit live camera, animals live, live camera,
Yokohama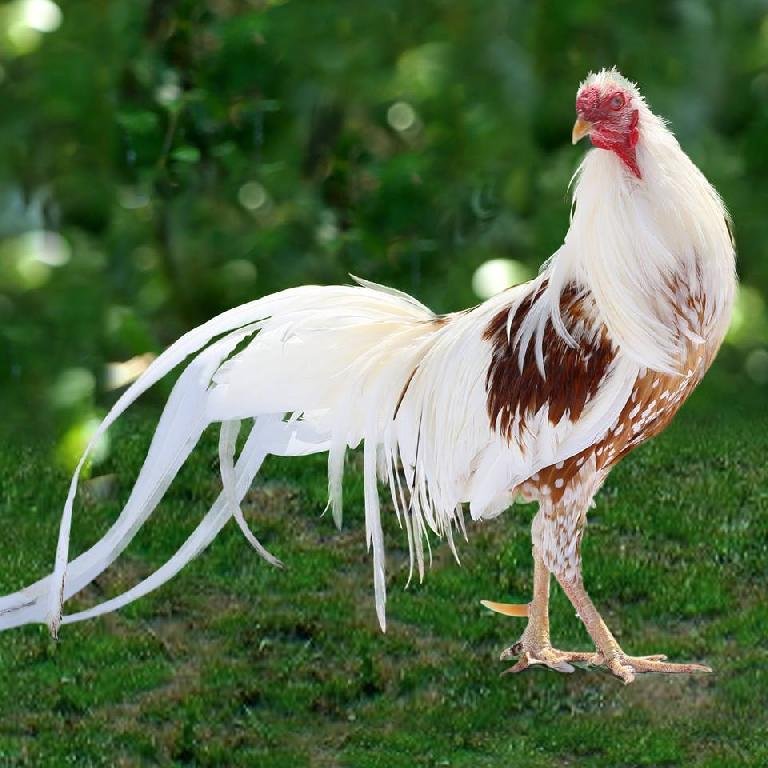 Yokohama Chicken

Yokohama Chicken breed is Japan's native race.Interestingly Yokohama chicken breed that has a long tail structure.There is a dwarf breed of Yokohama chicken race.


Appearance Features

White and brown colorsRattle, Eye and Beak circumference is redIt is a dense pubescent raceMedium is a chicken raceLegs are hairless

Yield Features

Live Weight Rooster: 2.1 - 2.7 kg
Weight of live chicken: 1,5 - 2 kg
Number of Eggs: 60 - 100 Grain (per year)
Egg Color: Brown
Egg Weight: 49 -53 grams

Special Features

Brawler has an aggressive structureEasy to maintain



There are chicken breeds with different breeds and characteristics throughout the world. These types of chickens vary according to climatic conditions. Egg yield egg color reproduction conditions have differences such as habitats. www.zoolivecam.com site, we do research on all these world chicken breeds and share with you. While some chickens make white eggs, some of them can make different color eggs like red, green, blue and black. You can write us on www.zoolivecam.com and inform us about different chicken breeds.